The Idea Camp participants will enjoy a 1.5h route through Pacífico neighborhood, in groups of 20 people. Three turns will be made over the day departing from Daoiz y Velarde.
The Daoiz y Velarde barracks are situated at the confluence of two neighbourhoods, Pacífico and Puente de Vallecas, where differences have been growing in the last years. They are divided by a physical frontier with a huge impact in the urban landscape: the Vallecas bridge.
During this 1.5 hour route, we will discuss the origins of these Madrid areas, their creation as an extension of the city, defined by their industrial activity and their working class population, and also about their current transformation, crossed by the neighbourhood movements. We will also analyse how that frontier works on a symbolic level to mutate into social inequality between a neighbourhood threatened by the expansion of the city centre and another one abandoned because it is still conceived as being on the periphery.
La Liminal is a cultural collective founded in 2015 by Beatriz Martins and Yolanda Riquelme, art historians with a background in social anthropology and artistic production. They organise critical urban walks and tours in cultural institutions, analysing their official discourses from a gender perspective.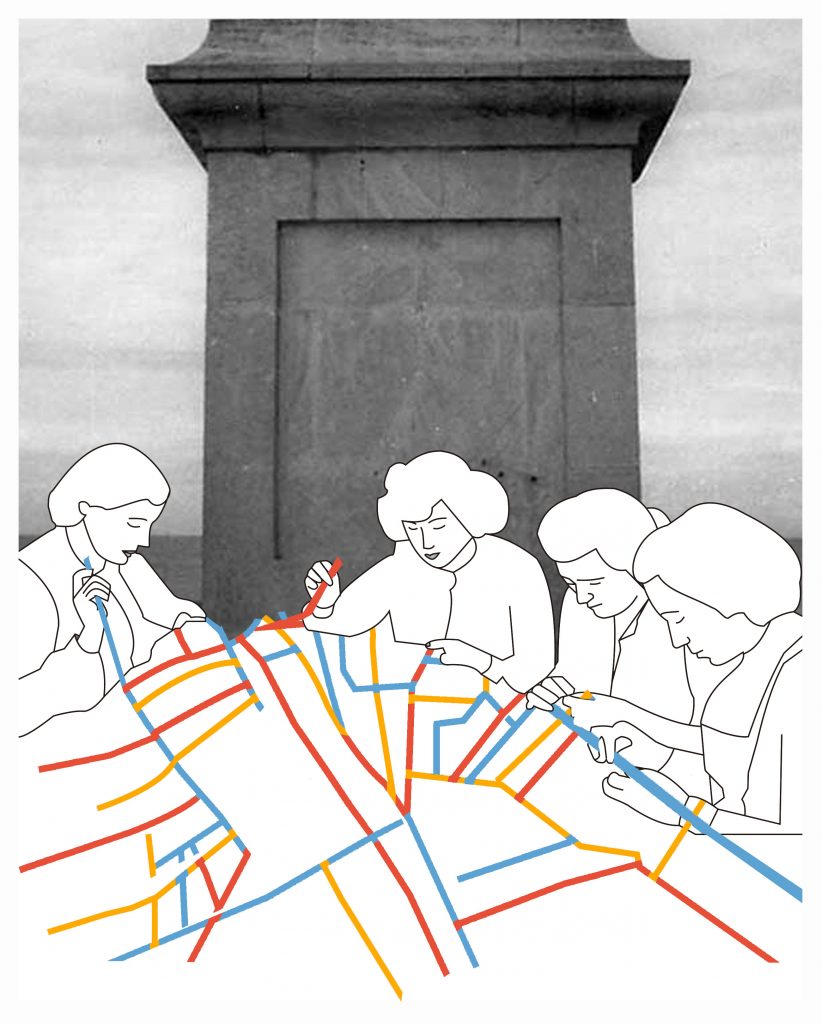 Image by Yolanda Riquelme, La Liminal.
Guardar